CREATIVE
EXPERIENTIAL
CREATING MEANINGFUL CONNECTIONS BETWEEN PEOPLE AND BRANDS_
View More _
CREATIVE
Director
INSPIRATIONAL CREATIVE LEADER_
View More _
MULTI DICIPLINE
Designer
SPATIAL, OBJECT & GRAPHIC DESIGN_
View More _
WHAT IS BE-DESIGN?_
WHITE LABEL CREATIVE
Hi, I'm BE, a multi-discipline creative with an impressive background in leading teams to success. BE-design is a white label creative design company specialising in Events, Environments, & Exhibitions.
CREATIVE & DESIGN FOR ENVIRONMENTS, EVENTS & INTERACTIONS
I thrive on making ideas come to life, designing experiences that foster learning,  connection, and promoting brand values.
MY STORY
I started out as a Production Designer, working in Theatre, Film, Television, Corporate events, Visual merchandising, Opera, and even Dance parties, transitioning over time into an experiential specialist. 
I worked my way up through the ranks, cutting my teeth as a Set Dresser, Props maker, & Event stylist until I became a Creative Director, Experiential designer, & Design Academic specialising in immersive, multisensory experiences.
THE NEED FOR WHITE LABEL CREATIVE
BE-design evolved from humble beginnings 12 years ago. It all began with a simple observation. I recognised the exponential growth in the experience economy and identified there was a critical need in the market for highly skilled design practitioners, that could offer the flexibility of white label creative services.
BE-design has now gone on to deliver an impressive portfolio of work.
When clients ask what BE-design is, I simply say: "MY JOB IS TO MAKE YOU LOOK GOOD!" –  Designing stunning, interactive, immersive experiences.
WHY BE-DESIGN?
Direct access to my skills and networks
BE-design has all relevant software & hardware to get the job done right
A proven track record of success
Low overheads & no hidden markups
I love what I do, and believe laughter is an essential part of the creative process.
RATES
Contact me for my rate card or click on the live chat.
I look forward to working with you.
White label creative for environments, events & exhibitions_
Brands_
I have worked with some of the best, having designed for many high profile brands including but not limited to: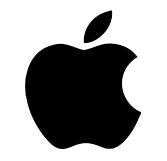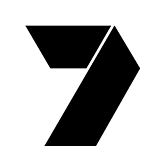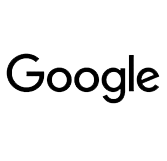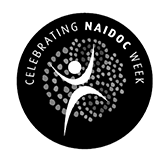 Bernadett is without a doubt one of the most talented creatives I've ever had the pleasure to work with. Her attention to detail, broad scope of knowledge and energy have made ours a stand-out relationship, resulting in some of the edgiest, most dynamic work that you're likely to find in the creative marketplace right now.
Just wanted to send you a huge THANK YOU for your amazing work to put last night together, having seen the venue before I was just amazed on how you truly transformed it into something more South African than South Africa! You truly brought the rainbow nation alive.
Bernadett is a great talent in experiential design. She was instrumental in securing our company several major clients. I'm happy to recommend Bernadett as she is one of the few practitioners that can balance top tier creativity with real-world business savvy.
Bernadett is a highly intelligent, visionary creative powerhouse, applying razor shape focus to any project she leads. She is a calm, astute, divergent thinker who possesses the rare ability get to the heart of a brief; strategically guiding her team to create compelling, authentic design experiences that solve problems and maximise value for brands. I have personally witnessed Bernadett present to clients and she is a powerfully engaging speaker who has the rare ability to communicate innovative ideas that capture the imaginations of clients along with creating an authentic connection with her audience. She has a passion for developing others and has shown initiative in sharing her knowledge and experience with the team. Bernadett worked to create a body of exceptionally high standard work and a clear strategic creative vision for our business and has had a lasting impact on our team.
Forum Group Events & Marketing employs Be-design as our design partner because Bernadett's work is unparalleled. Simply put, she's the best. We have worked with her on projects big and small and no matter what, we always know that the event set, marketing collateral, exhibition stand, or whatever project we entrust her with will be flawlessly designed. This is because Bernadett really pays attention to what her clients' visions are and she goes above and beyond to bring them to life, all the while making it appear easy because of all her contacts and years in the industry. She knows who to approach to get the best quality printing, the most unique styling elements, the fastest turn around, etc. and negotiates with suppliers to obtain the most competitive prices. Bernadett never ceases to impress us with her creativity and meticulousness. We love working with her and would recommend her to anyone seeking a fantastic designer with a positive demeanor.
ARTICLES_
Great design comes from astute observation and quality research. Check out some of the latest in creativity and design from around the globe.
I am very pleased to announce my first book chapter in the publication 'Publication- Transformative Pedagogies and the Environment: Creative Agency Through Contemporary Art and Design The chapter title is Visualising a designer's intuition: A case study of creative problem-solving.   Bernadett Butson Dr Arianne Rourke ABSTRACT This chapter discusses a cyclic theoretical learning […]
NEED HELP WITH YOUR NEXT BIG PROJECT? _
DROP ME A LINE AND SAY HELLO -
Or click on the live chat icon.